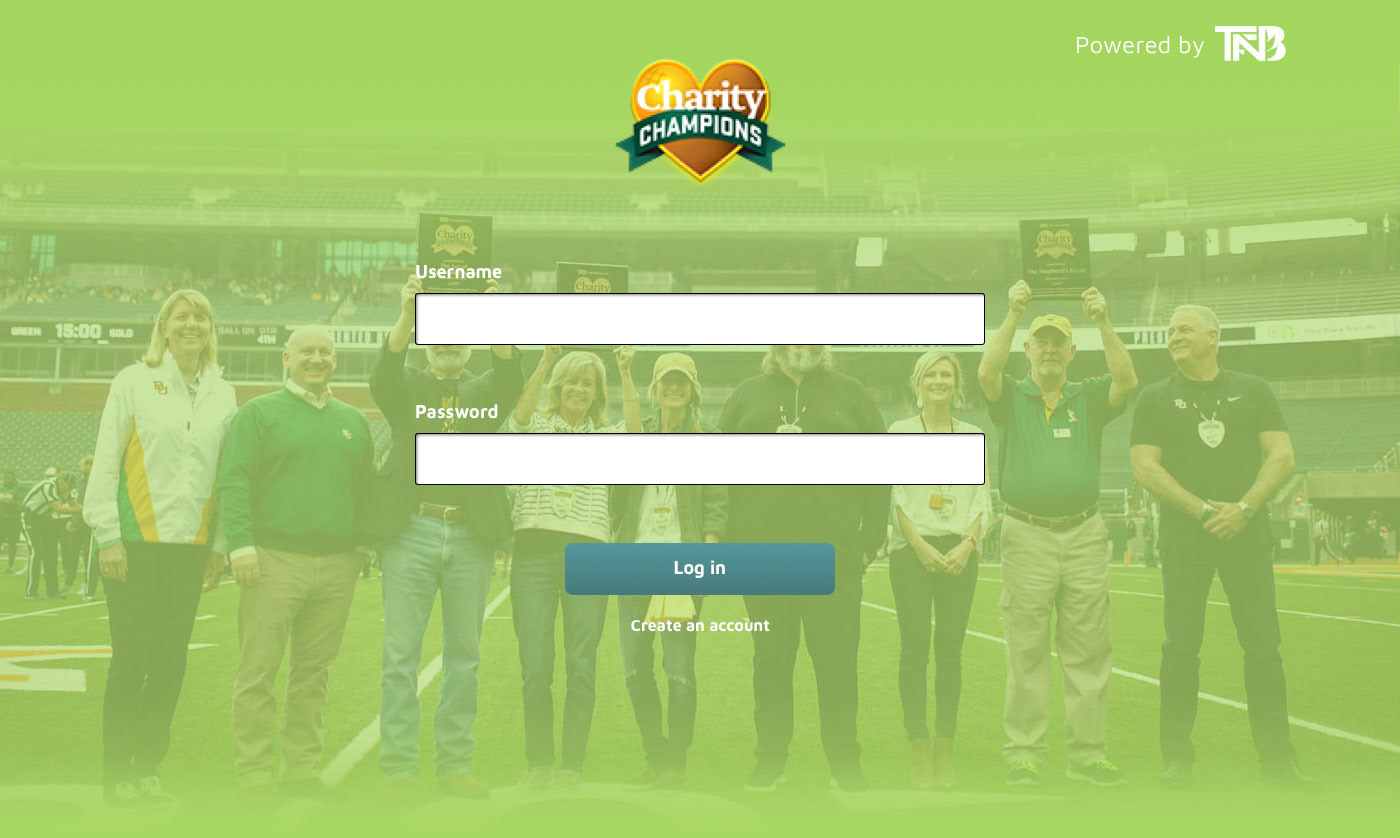 WHAT WAS THE PROBLEM?
Charity Champions was a website project developed by a group that was looking to match charities with volunteers and people in need and vice versa. The project was spun out of a class at Baylor University where students in the course developed a UX plan before the client brought the project to a software development firm to pursue creation of the website. I was brought on by the development firm to further develop the UX plan and create the visual design.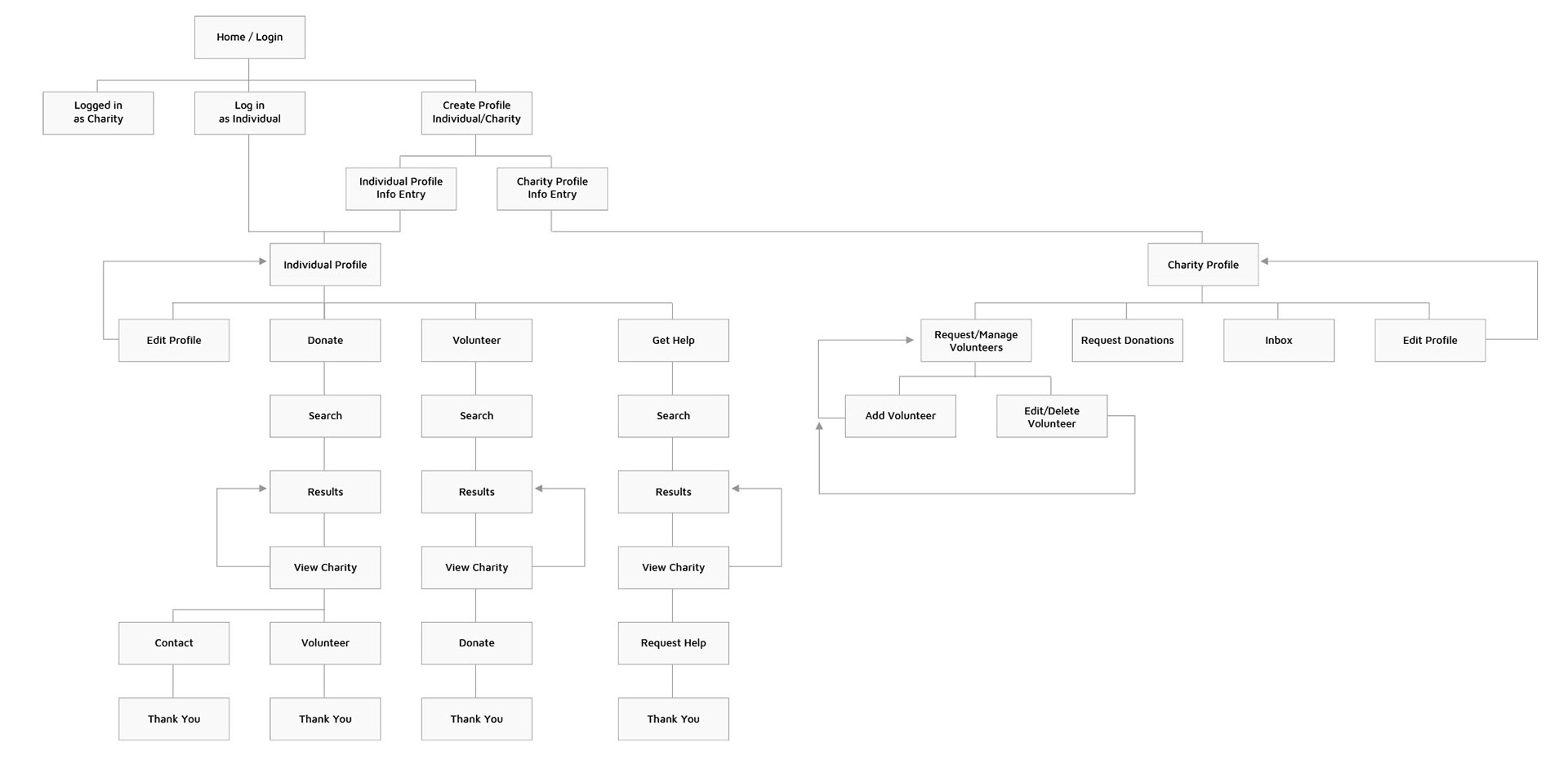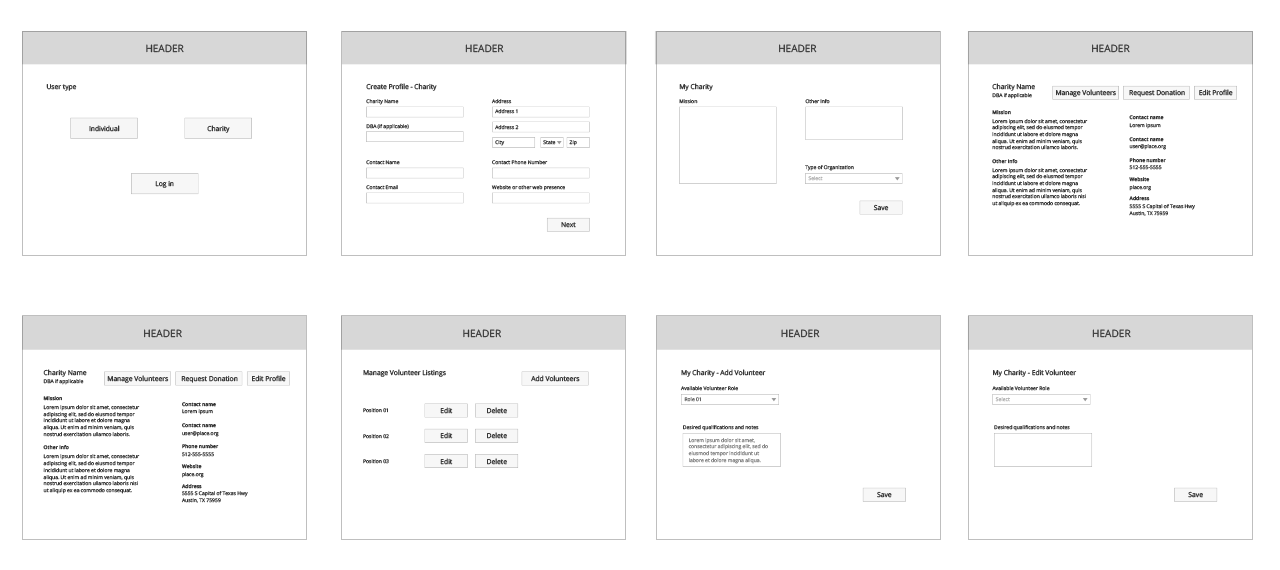 PROJECT REQUIREMENTS
After reviewing the initial requirements and brief and discussing the project with the client, I found several holes in the original UX plan. The biggest issue was that the initial user flow didn't account on individuals who were in need (in the students' defense may have been introduced by the client later in the project). It also didn't delve into enough detail for account creation and progression through the flow for different user types.
We discussed the different user types and needs and determined the needs of the different user types. We would have to develop a sign up flow for charities,  volunteers, and people in need as well as align navigation and implement application and approval processes.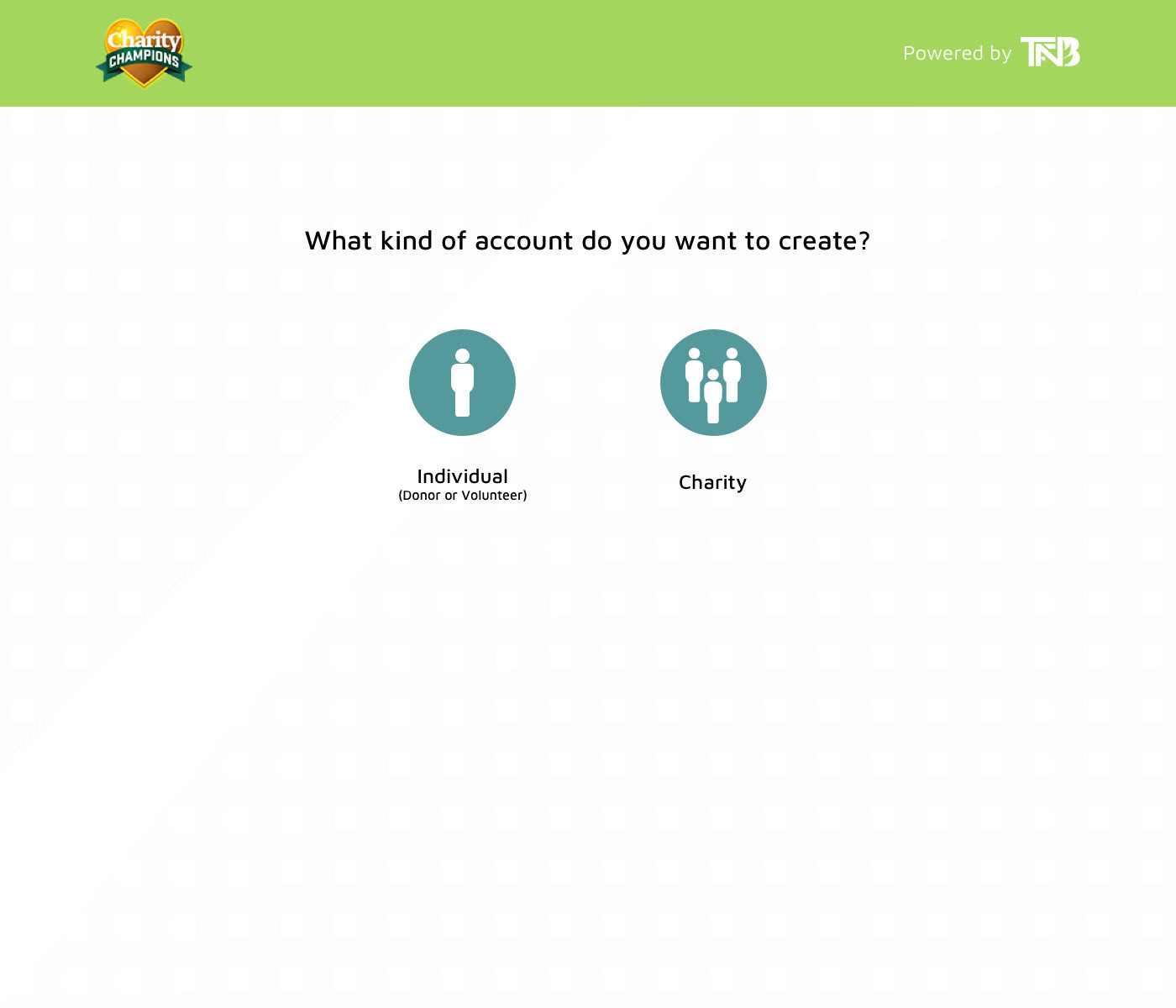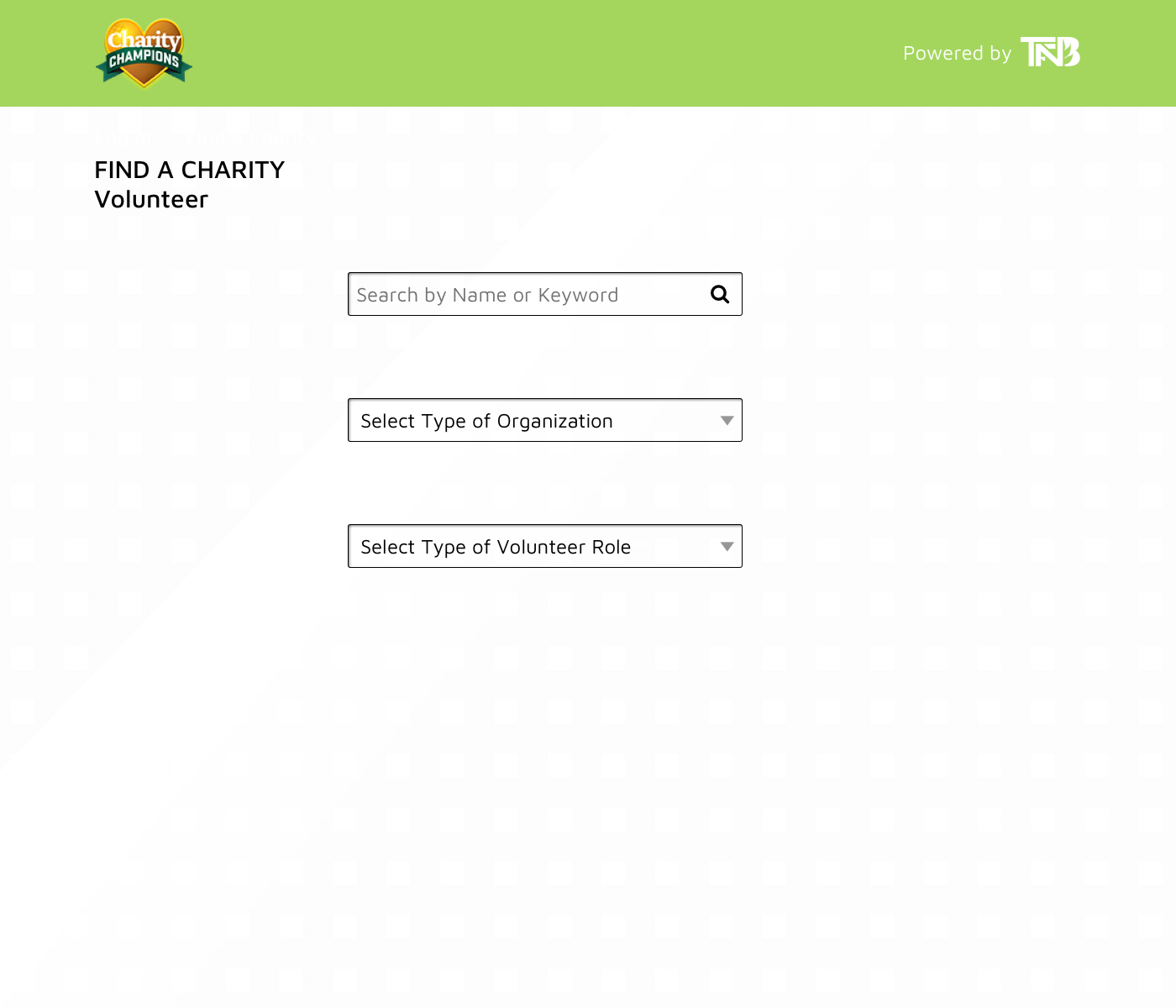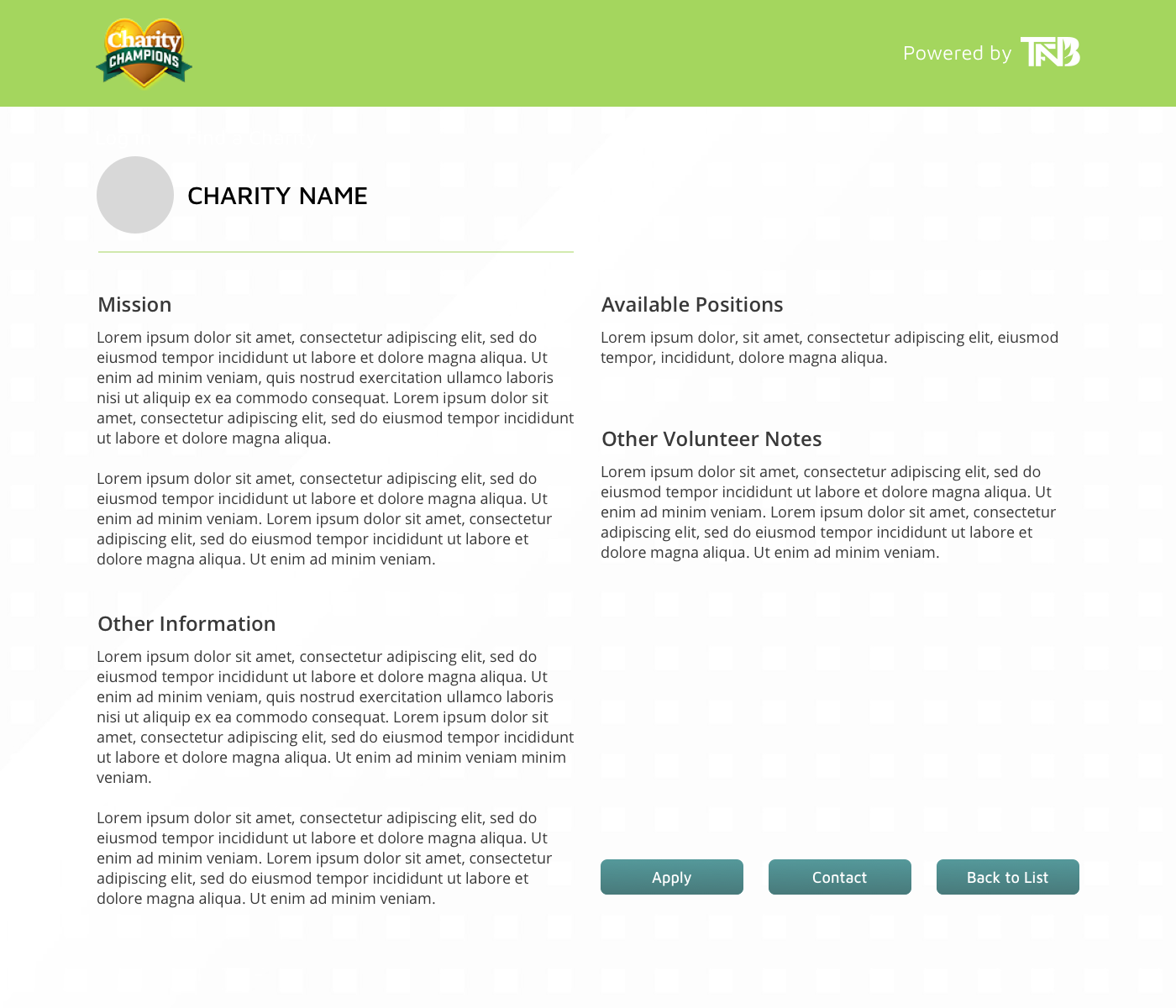 PROJECT SOLUTION
I started by reviewing the existing user flow and figuring out how the different user types would interact with each other. This revealed that rather than creating the initially requested three types of users, simply asking users to sign up as either a charity or an individual was a much more clear process. An individual user could then look to sign up as a volunteer, ask for help, or do both as their personal situation changed.

I created a new user flow that took into account these different user types, then after approval created high fidelity website comps for the developer based on the client's existing brand standards. Unfortunately the client was unable to continue funding for the project past the UX phase, so we were unable to continue on to do user testing and further refinement.