WHAT WAS THE PROBLEM?
Club Fifty needed to develop an app to enable restaurant discounts for their members. Customers would sign up for the service and pay a small monthly fee, and in return they'd get significant discounts (i.e. "fifty off") from participating restaurants.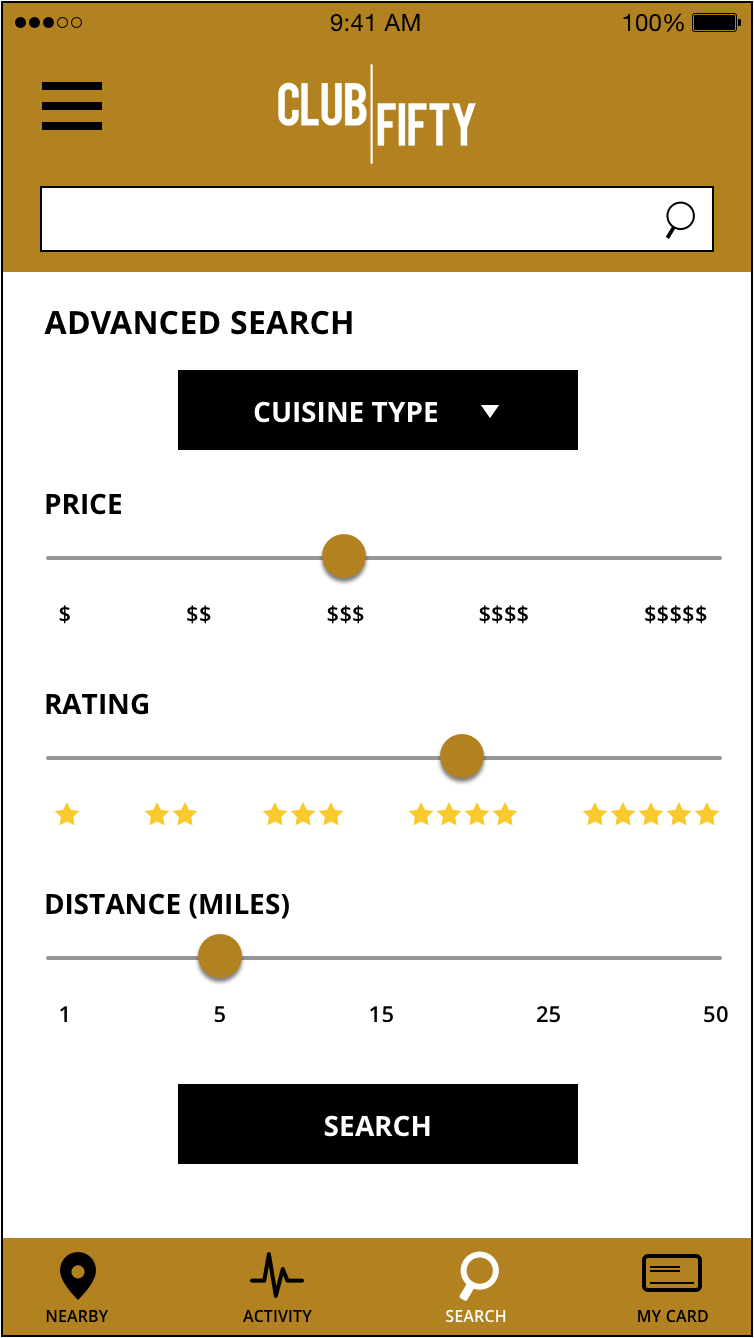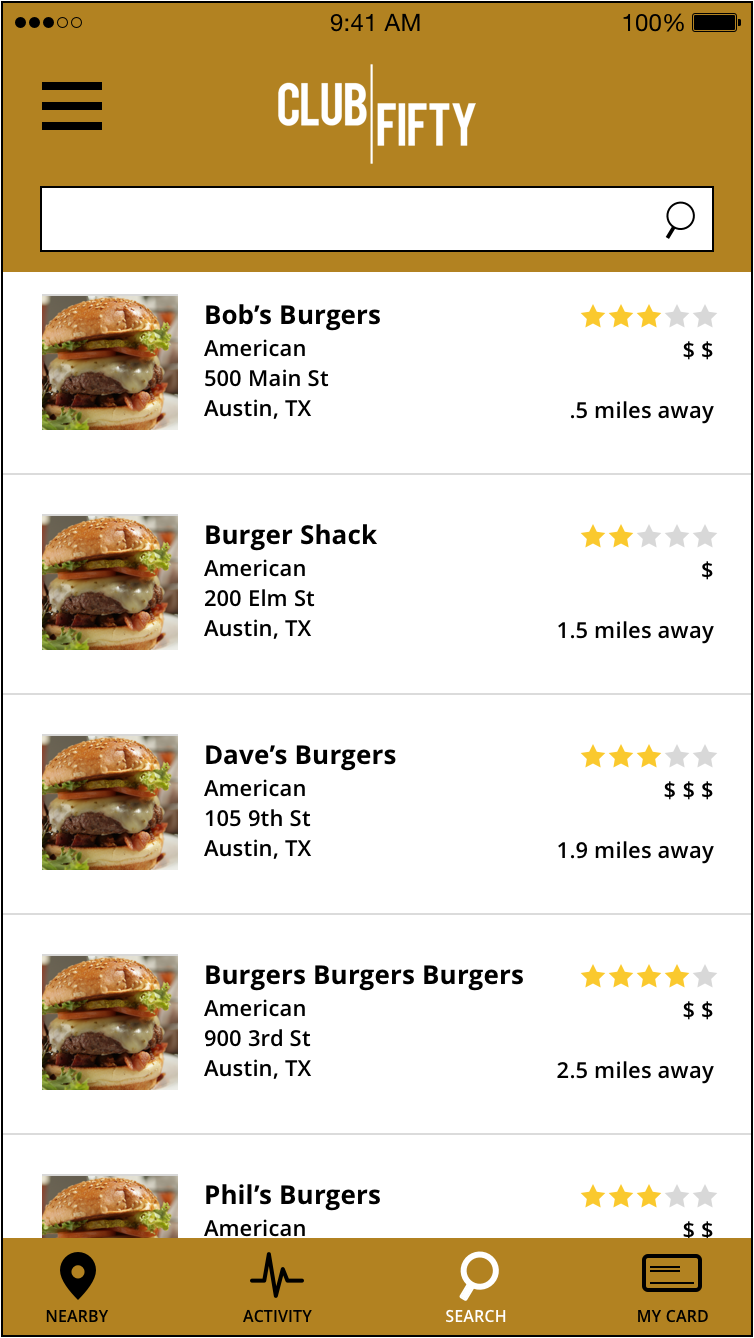 PROJECT REQUIREMENTS
There wasn't much initial direction for the app outside of the initial stated need, so I did some early requirements gathering and discussed potential directions with the client and developer. I also did a bit of market research into other food and restaurants apps, either directly or tangentially related (Yelp, Door Dash, Urban Spoon, and Open Table).
After research and discussion, the app's primary function revealed itself to be a search function to help customers find and sort participating restaurants with a secondary need for them to access a digital card to show as proof of membership at the restaurant.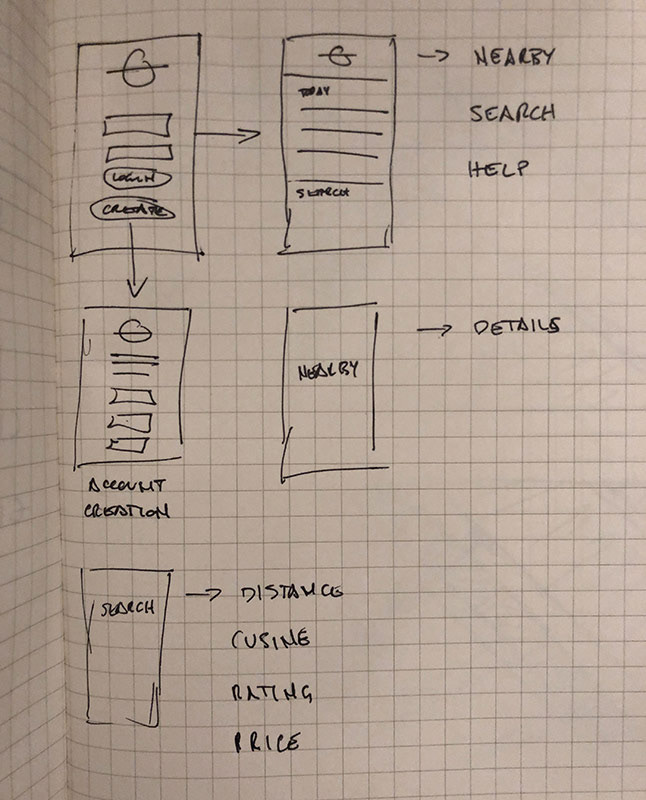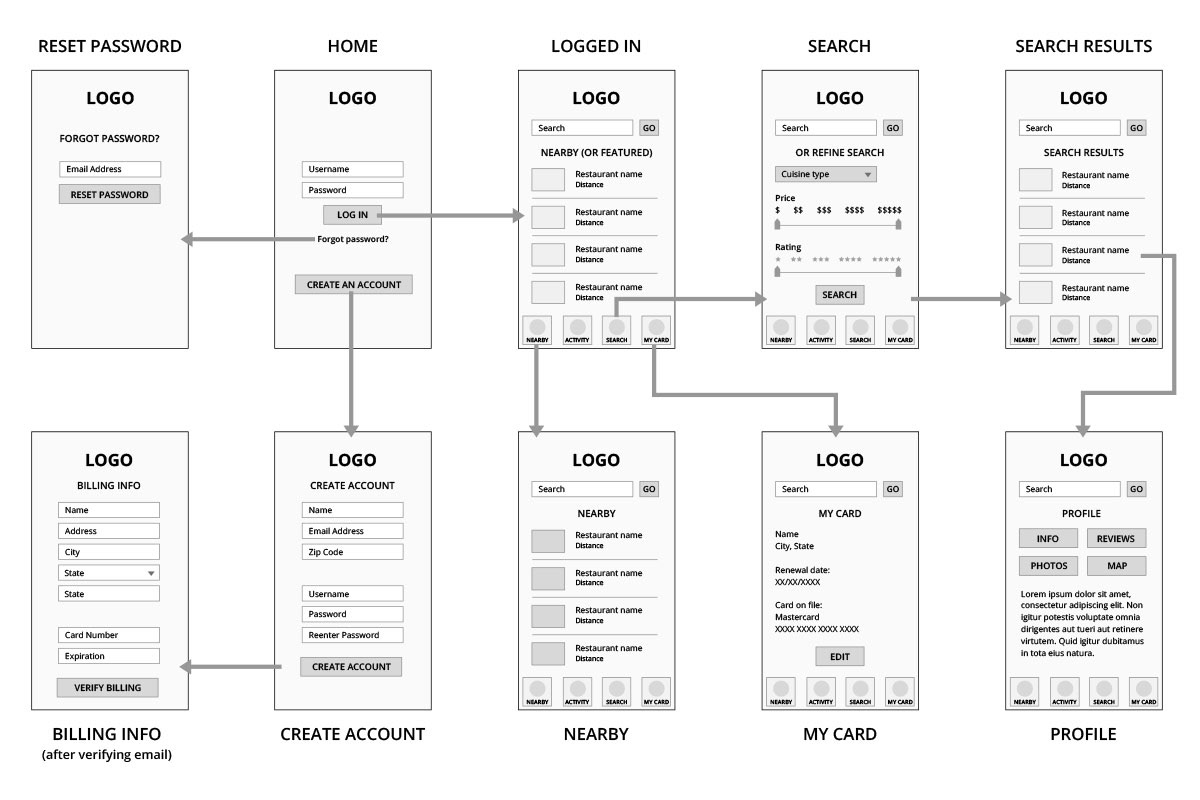 PROJECT SOLUTION
I did some early sketches and created a basic user flow, then refined that into some wireframes to take to the client. After some minor revisions I developed the visual look of the app based on the logo and created the high fidelity screens for the developer to start building out.